10/06/ 2020 – 01/07/2020
A super cool and straightforward three-week promotion based on the classic Snakes and Ladders game with a colourful, fun rendition of the board and plenty of great prizes up for grabs!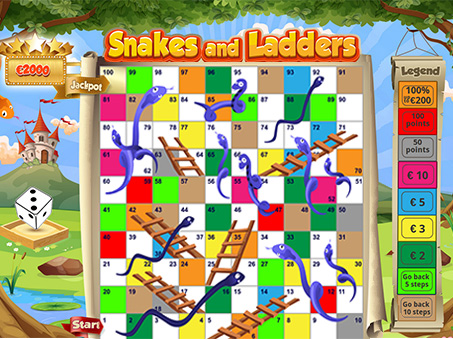 Players will spin the die automatically every time they accumulate €400 in wagers to determine how many squares they move. The aim, of course, is to reach the top by moving across the board from square one to square 100 - and to win the jackpot of €1,000!
There are tons of perks along the way - from cash bonuses ranging between €2-10 with no wagering requirements, to winning 50-100 VIP Points, or players could land on a 100% deposit bonus up to €200. 
Players can see their progress on a progress bar in the lobby, and can play again and again throughout the duration of the promotion, winning the jackpot and starting a new game over and over.
First roll is free!